Add Your Heading Text Here
RMC Contracting is a nationwide contractor, proudly providing a variety of telecommunication tower services and repair all over the country, to whatever and wherever needs it. We are proud to offer a selection of professional contracting services to fit your needs, but one service that we are particularly proud to offer is our "Tiger Team". As cool as it might be to have a team of actual tigers helping us out, in reality, our Tiger Team is made up of a dedicated rapid response team, that provides emergency services whenever they are needed. Keep reading to learn more about the RMC Contracting Tiger Team, and how they could support you and your telecommunications company.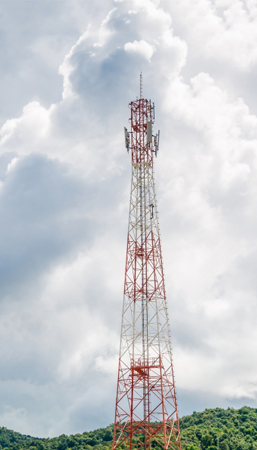 24/7 Rapid Response Service with RMC Contracting
The importance and necessity of the telecommunication towers that populate the vast U.S. landscape cannot be understated. In this modern age of instant communication and a heavy reliance on cell phones and cell service, it's just assumed that your phone will connect to the communications tower, which connects to the satellite, which provides the service and instantaneous communication ability that we all take for granted now.
But what happens when that tower isn't functioning properly? In some contexts, this is an issue that should be dealt with by an experienced tower service contractor, but might not necessarily be an emergency. But in other contexts, a tower could start malfunctioning in the dead of the night, and this tower might be necessary for current and critical communications between government entities or security personnel. Regardless of the context, when a telecommunication tower needs to be repaired as soon as possible, it's rarely as simple as flipping a switch or doing some online troubleshooting. And waiting until the next day to get a repair team on-site will take much longer than an emergency situation might have time for.
That's where the rapid response Tiger Team from RMC Contracting comes in. Our Tiger Team is made up of experienced tower technicians and line/antenna specialists who are on call, 24 hours a day, seven days a week, to provide quality tower service and repair for whoever needs it. No matter the time, no matter the context, our Tiger Team is always ready to travel and provide rapid response emergency services to any telecommunication tower, antenna, or other line that is in need of immediate emergency repair.
Our Tiger Team
These teams are incredibly reliable and experienced, as well as being required to take continuing education classes year-round, so their skills are always sharp and ready to be applied to whatever situation, whenever you need it. Our teams also carry a full array of replacement components, in order to efficiently and effectively repair or troubleshoot your site as quickly as possible. These components include spare material, Anritsu, fiber test gear, RET controller, PIM gear and antenna alignments tools, and whatever else is required for the specific job. Our rapid response Tiger Teams are available all over the entire nation, so if you are truly requesting emergency rapid response services from RMC Contracting, you can trust that we will get a dedicated Tiger Team out there incredibly fast, ready to provide quality and reliable tower services.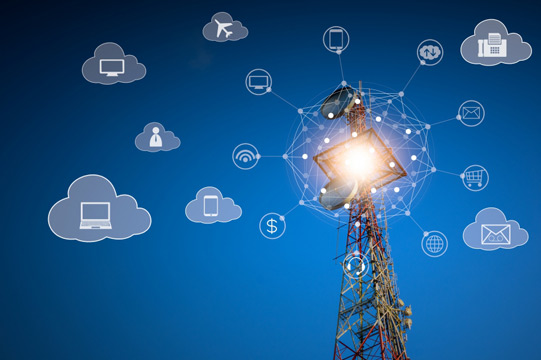 Whether it's an emergency tower repair in the middle of the night, or just some simple maintenance that needs to happen immediately through a trusted professional team, the Tiger Team from RMC Contracting is here to provide for you. Our Tiger Team provides the basic and fundamental telecommunication maintenance and repair services, as well as a variety of other RF Services, including:
RF Sweep Testing, Troubleshooting & Repair

"System Wide" RF Sweep Inspections

Third Party Quality Assurance (QA Analysis)

Microwave Installation, Testing and Alignment

In-Building Solutions to enhance indoor coverage issues

GPS Antenna Alignment

PIM Testing & Reporting all frequency

Fiber Optic Cable Testing & Reporting
The members of our Tiger Team are some of our most elite and experienced technicians, combining their years of field experience with a continuing education on current industry standards and practices, all of which leads to the highest quality of emergency tower technician services you can get in the country. And not only are you getting the highest quality of service, but you get that service whenever and wherever you need it, 24/7.
RMC Contracting Tiger Team Services
RMC Contracting is one of the nation's most trusted and reliable telecommunication service contractors, providing expert maintenance and repair on a variety of telecommunication structures all over the country for more than half a decade. Our technicians teams are efficient and well-trained, as well as combining a diverse variety of experience to effectively complete any job you require. Our Tiger Team is just an extension of that reliable knowledge and experience that RMC Contracting puts on the line with every contract we work, and are available to provide the service you need, when you need it. Give us a call today and see how the Tiger Team from RMC Contracting can serve you.