Add Your Heading Text Here
The almighty power of Mother Nature is something that we tend to forget sometimes. Unless you have some recent first-hand experience of an intensive natural disaster, like a tornado, hurricane, or earthquake, you might forget the chaos that Mother Nature can bring onto human society when she wants to. We have such a strong infrastructure of roads, bridges, buildings, utility lines, and cell towers that we steadily rely on everyday in our civilized society. We build strong brick buildings, streets made of durable stone, and towers made of heavy-duty metal, all of which feel pretty indestructible when we physically stand next to them, and feel the sturdy material with our hands.
But when it comes to being able to withstand winds that can blow in excess of 150 mph like a hurricane can, the stability, sturdiness, and functionality of our modern day buildings and towers start to get pushed past their limits. And losing the functionality of important societal infrastructure like a telecommunication tower can instill some chaos that can be incredibly disorienting at best, and truly dangerous at worst. 
That's where RMC Contracting comes in. Our team of dedicated technicians have extensive experience providing maintenance and repair services after a disaster, on a variety of telecommunication tower types. When a hurricane or other form of natural disaster hits your area, our team of experienced tower technicians will be there to help — keep reading to see how.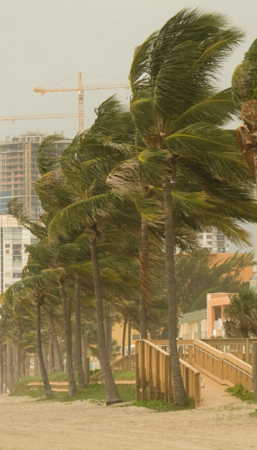 Post-Disaster Tower Technician Services
While RMC Contracting provides our quality contracting services all over the country, we are based in Florida, so we certainly know a thing or two about hurricanes and the massive amount of power and damage that they can bring. Due to our work, we also know more than a thing or two about the importance of telecommunication services, and the necessary role that a communications tower plays. When some form of disaster hits your telecommunication tower, depending on the severity and type of disaster, the damage can range anywhere from slight technical malfunctions that might require some simple maintenance, to full-on structural damage that needs to be repaired immediately.
Regardless of the severity of damage, our team of tower technicians at RMC Contracting have extensive experience in natural disaster recovery work. We have been providing quality communication tower service and repair to all major carriers and tower owners since we started over half a decade ago, and it's because we deliver. When a disaster strikes, you might not be able to wait for the next available appointment, but with RMC Contracting, our Tiger Team is available 24/7 for any sort of emergency response. And with RMC Contracting locations all around the country, it doesn't matter where or when the disaster strikes — all that matters is that you call in the professional technician team from RMC to provide the quality service that your tower needs after a disaster.
Disaster Recovery Technician Team
When our technician team gets the call to provide some post-disaster service to a telecommunications tower or communication structure that has sustained damage, we are dedicated to helping, however that may work. A severe-enough disaster can add complications and difficulties to every step of the repair/service process, whether that's fallen trees blocking road access to the site, or the lack of a working generator to provide power for lighting and repair equipment, or even just a lack of radio response from a supervisor — a natural disaster can limit the functioning of more than just your communication tower.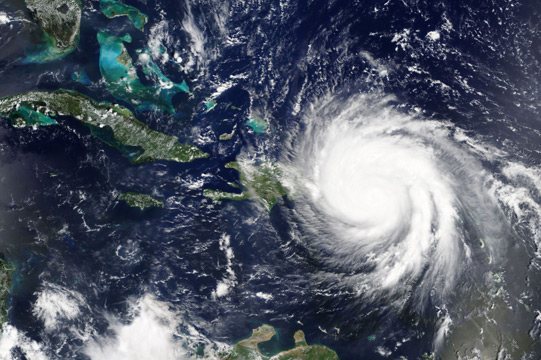 That's why our Disaster Recovery team at RMC Contracting specialize in more than just tower technician services — when we respond to a post-disaster contract, we want to help however possible. Our technician team can provide a variety of services during disaster recovery, including:
COW deployment and set up/testing

Road & tree clearing

Generator deployment

Electrical repairs

L&A repairs

DAS Systems

Tower Structural Repairs
In addition to our technician team's services, we can also provide some administrative capabilities from our management team, whether that's purchasing and managing the material deliveries, overseeing other subcontractors in the field, or even establishing a 24-hr war room in the case of a massive repair project that requires effective coordination.
RMC Contracting Disaster Recovery Services
Like a lot of things in life, you can really never know when a disaster might strike. Whether it's the unpredictable path of a hurricane, or the sudden and jarring nature of an earthquake, Mother Nature will do what she pleases, and she can leave a pretty large path of destruction in her wake. It's pretty hard to prepare for these types of disasters, especially when hurricane-force winds can severely damage just about any structure in the country. 
But when you have the contact number for RMC Contracting, you don't have to worry about how you will deal with the damage, because you will have a trusted team of experienced technicians at the ready, who will do everything they can to get your communication structure back up to full functionality. Give us a call today and see how RMC Contracting can start serving you.